edit
Weekly Wiki¶
May the joy and peace of Christmas be with you throughout the year. Wishing you a season of blessings. Merry Christmas! It's the fifth week of December and we are back with "Seeed Weekly Wiki Updates" as promised. This week was also filled with a lot of fun stuff at Seeed and we are happy to update you all with what we have done at Seeed Wiki. As you all know, Seeed Wiki is a dedicated platform where we provide the proper guidance and support you need when getting started with our products. We put a lot of effort to make this platform more user friendly because we want to enable the learning of electronics in a more systematic approach.
We will bring you all these wiki updates in a weekly basis. So stay tuned with us and don't forget to visit this page again next week!
Existing Wiki Updated¶
Add Demos to Seeeduino XIAO Expansion Board Wiki¶
We have updated the wiki page for Seeeduino XIAO Expansion Board with a lot more interesting demos for you to have fun with! Explorer them here!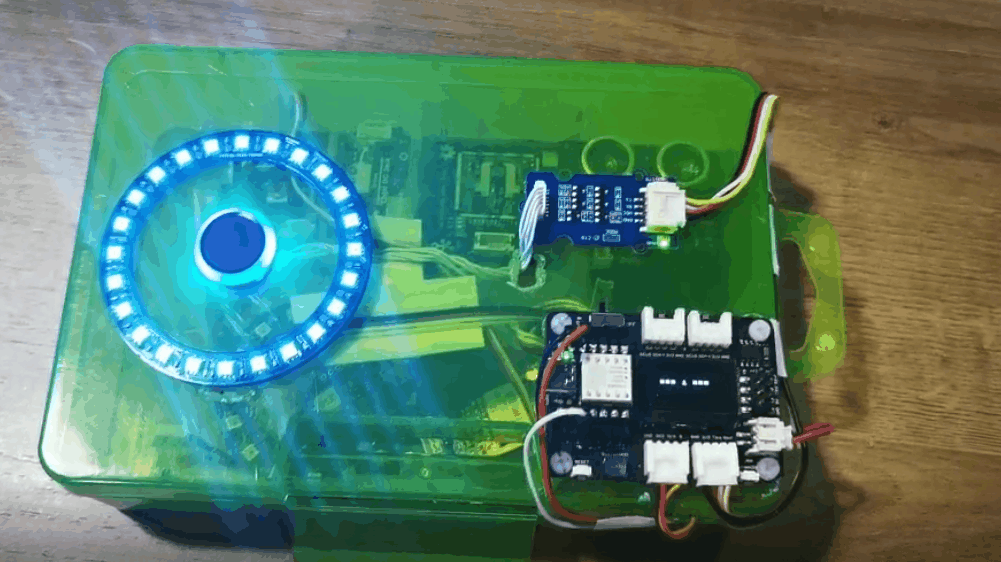 Enabling Voice Recognition at the Edge with Picovoice¶
Picovoice enables enterprises to innovate and differentiate rapidly with private voice AI. Build a unified AI strategy around your brand and products with our speech recognition and Natural-language understanding (NLU) technologies. Seeed has partnered with Picovice to bring Speech Recognition solution on the edge using ReSpeaker 4-Mic Array for developers.
We have made a step-by-step guide, where you can get started with Picovoice on the ReSpeaker 4-Mic Array combined with a Raspberry Pi.
New Wiki Added¶
Connect Wio Terminal to Google Cloud IoT Core¶
Google Cloud consists of a set of physical assets, such as computers and hard disk drives, and virtual resources, such as virtual machines (VMs), that are contained in Google's data centers around the globe. This distribution of resources provides several benefits, including redundancy in case of failure and reduced latency by locating resources closer to clients.
We have prepared a tutorial to walk you through the process of connecting the Wio Terminal to Google Cloud IoT Core and send telemetry data from the Wio Terminal to the Google Cloud IoT core, store that data in InfluxDB and visualize on Grafana dashboards.
What's more?¶
Seeed Weekly Show¶
As you all know, we have a weekly video series on YouTube named "Seeed Weekly Show" and we bring you many updates each week. Check our last show here and we hope to bring you more exciting stuff in the future! So, sit back, relax and enjoy our show!
Wio Terminal Classroom with IoT¶
We are excited to release the third edition of the Wio Terminal Classroom Series; Wio Terminal Classroom with IoT! This is our fourth episode of the third edition of the series and we thank you all for staying with us! In this show, Lakshantha explains how to use Wio Terminal as an IoT device and build IoT projects using the Wio Terminal! So we request you to stay tuned with our show and we hope this helps you to gain more knowledge on how to program with the Wio Terminal!
Also, don't forget to subscribe to our YouTube Channel to stay updated with our video releases on exciting products!
---
If you have any questions or comments, please don't hesistate to hop on to our forum and discuss with us directly! We greatly value your feedback and opinions because we always grow and prosper together with our users and the community! See you next week!